Ho, ho, ho! It's that time of the year again, for us to unite with our family and friends, in the name of keeping the Christmas spirit alive. It's time to be merry and for fun-filled activities, delectable desserts and of course heart-warming gifts.
In the words of Carollyn Wells, "I love the Christmas-tide, and yet, I notice this, each year I live, I always like the gifts I get, but how I love the gifts I give!". 
This is your ultimate guide, for gift ideas from Mouth and Foot Painting Artists which your kids and you will absolutely love! Some of our Dope Black Dad's unboxed their wonderful Christmas packages with their children and they were ecstatic. Visit the MFPA's Christmas shop and put the biggest smiles on your children's faces this festive season. Here are some gifts you should buy this season:
1. Christmas Cards
There is a wide variety of Christmas Cards to choose from, with bright and colourful images that kids would love! This is the "Snowman" by Jung Eon Hwang. The following message is printed inside the card:  "Best Wishes for Christmas and the New Year"Quantities of individual cards or mixed selection have attractive discounts, get them while you still can. If you would like to add a personal message to your Christmas cards, or view the range click here.
2. Children's Books
A magical story about a young boy who dreams of being an Olympic champion, when one day a dramatic incident changes his life forever. Beautifully illustrated by mouth painting artist Ian Parker and written by Victor Margiotta. A hardcover book with 34 full-colour paintings which is an ideal gift for young children. To see more of their collection of children's books with artwork painted by mouth or foot, click here.
3. Jigsaw Puzzles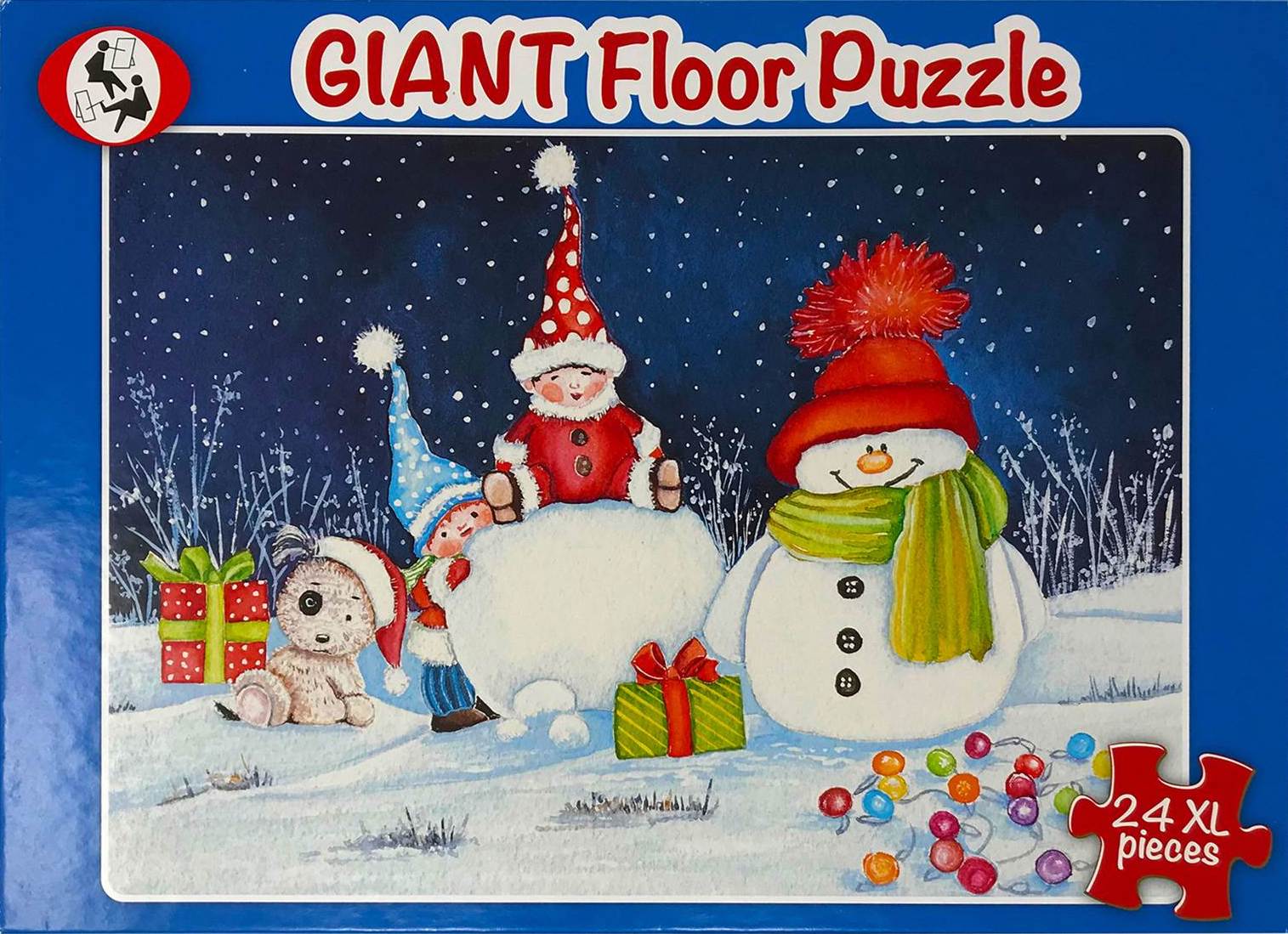 Keep the kids entertained with this Christmas Fun, giant floor puzzle by Lénïac Leger. It is designed to keep little hands and minds busy. The colourful floor puzzle has 24 extra-large pieces, for age's 3 yrs +.To view their puzzle selection, click here.
4. Diaries
If your children, or you love to note down ideas and thoughts or make illustrations and record events by writing, this is the perfect gift. This beautifully illustrated diary is suitable for any calendar year. View their 2023/ any year calendar and diary selection here.
5. Wrapping Paper and Tags
We can not forget a beautifully printed wrapping paper and tag, to make the gift even more special. Get 12 sheets of quality Christmas wrapping paper and matching gift tags, designed by the Artists.Click here, to get a head start on gift wrapping.
Take The Kids To Elf School at KidZania London This Festive Season!
With the gifts sorted, we can't forget fun activities for the family during the festive season! Every child has dreamed of going to the North Pole someday, this year it is possible with KidZania London, your children could become one of Santa's elves!
Take the kids for a fun adventure at KidZania London where they can be specially trained to become part of the next generation of Santa's little helpers. Here, they can prepare for the big day at the best Elf School in the land, where kids can join the Nutcracker parade, design toys, sing Christmas tunes, and more!
Outside of Elf School, the classic KidZania experience will be alive with Christmas magic throughout December. Children can design festive frocks at the H&M studio and check out the Elves' Christmas parade and seasonal celebration in the Main Square as they mark the magical moment that the clock counts down to Christmas at midday, everyday. It's one step closer to the most wonderful time of the year.
The Elf School ticket includes 5 hours in the City, a hot drink and sweet treat for all each ticket holder, plus six new activities that all of the family can take part in including the parent.
To find out more about The Elf School and endless fun at KidZania London.
.